Are Playing Cards Worth Collecting?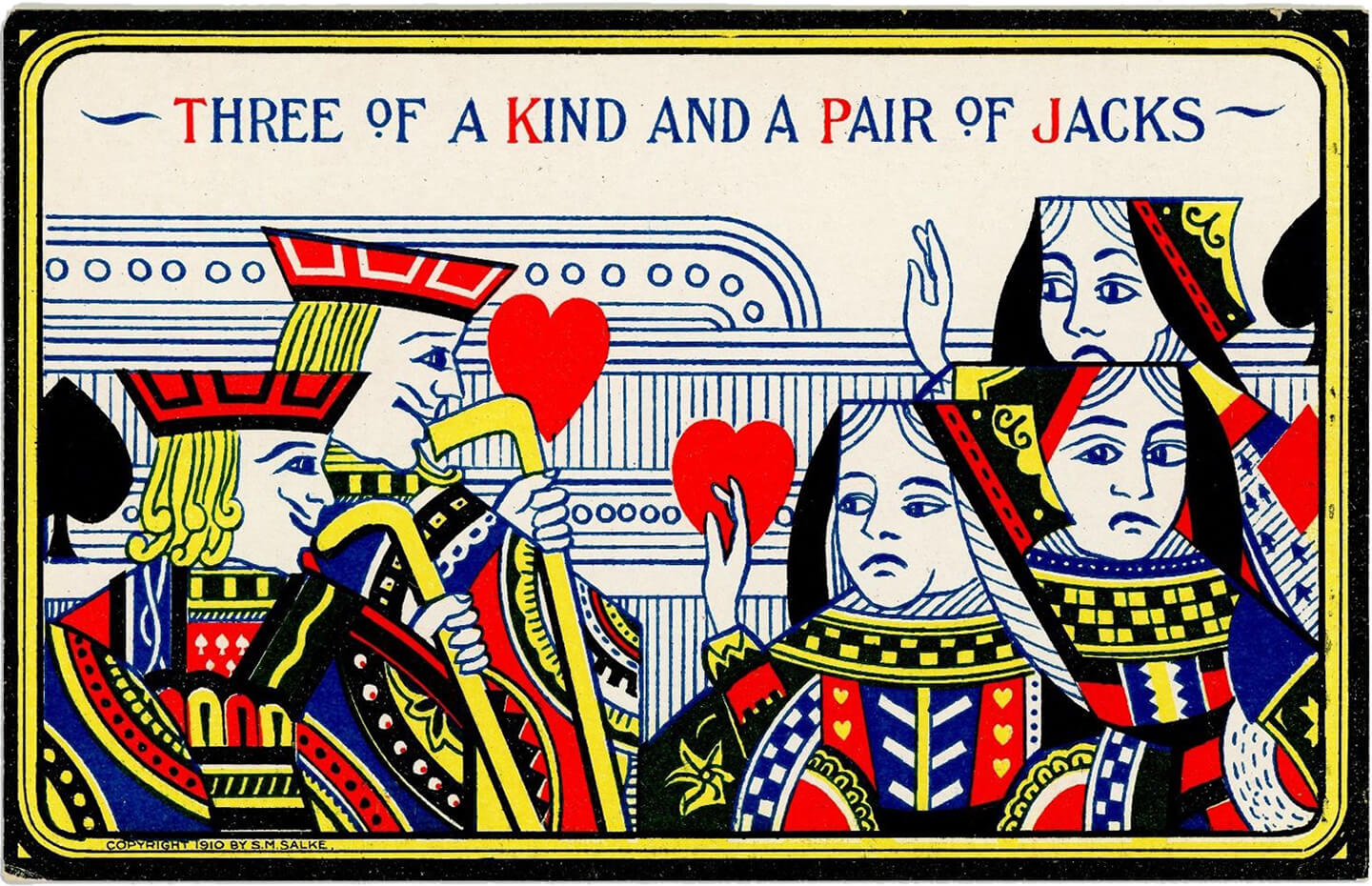 The Enchanting World of Card Collecting
"What about the new collector? Are there enough available decks for them to purchase reasonably enough to keep their interest alive without great expense? The answer is a definite YES!!" - Gene Hochman (co-author of the Hochman Encyclopedia of American Playing Cards)
The Allure of Playing Card Collecting
Have you ever wondered why people are so captivated by playing cards? When we learn our first card game as children, these little rectangles of paper or plastic hold a particular fascination. But beyond their practical use in games, a whole world of playing card collecting awaits exploration. In this short article, we'll delve into why people collect card decks, explore the highest-value playing cards, learn how to sell playing cards and uncover the intriguing total value of cards in a deck. Playing cards are more than just tools for games; they are miniature canvases that tell stories of different eras, artistic expressions, and rare editions. Prepare to embark on a journey that will ignite your curiosity and perhaps inspire you to become a playing card collector!
Unveiling the Enigmatic Appeal
Playing cards have a rich history that spans centuries, evolving from ancient civilizations to the present. But what draws collectors to these tiny treasures? Let's explore some of the reasons:
Historical Significance
Playing cards offer a glimpse into the past, from intricate designs reflecting different eras to decks associated with notable events. Each deck tells a unique story, making collectors feel like custodians of history. For instance, early American maker Samuel Hart's playing cards are a favorite among antique collectors. These amazing cards serve as cherished relics, evoking the spirit of the wild West that once defined America's adventurous past.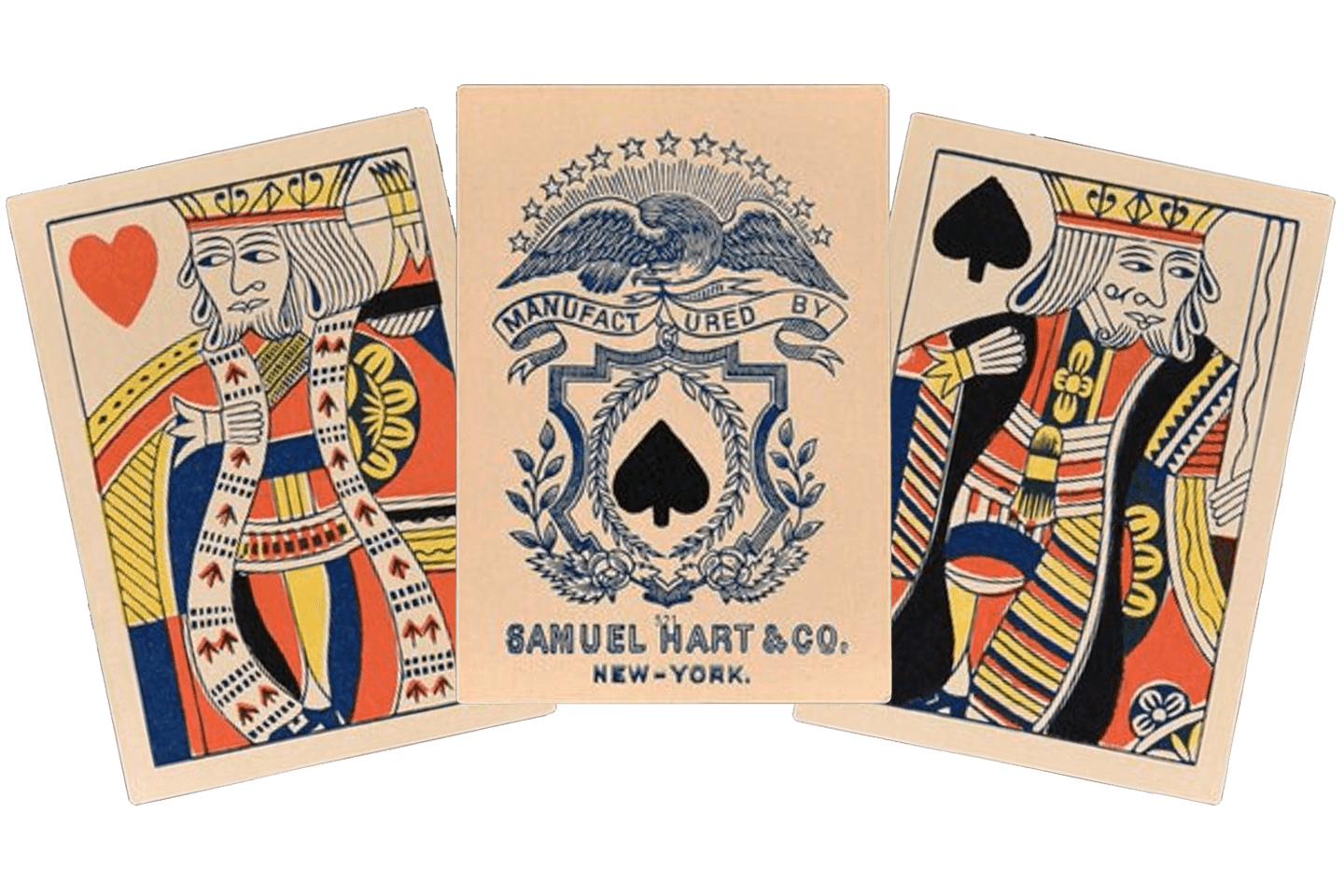 Artistic Beauty
Playing cards serve as a canvas for artists to express their creativity. Exquisite illustrations, intricate details, and imaginative themes turn these decks into miniature works of art. Collectors are often enthralled by the aesthetics and craftsmanship displayed on each card. These captivating designs not only enhance the enjoyment of the deck but also make playing cards a sought-after item among art enthusiasts and collectors worldwide.
Rarity and Exclusivity
Certain decks of playing cards are produced in limited quantities or as special editions. Collecting such rare items elevates the thrill of the hunt and adds a sense of exclusivity to one's collection.
Now that we've uncovered the allure of playing card collecting let's dive into the world of high-value playing cards and their potential.
Unveiling Hidden Treasures
While the value of playing cards can vary greatly, some decks have achieved legendary status among collectors. Here are a few examples of highly sought-after American playing cards:
Andrew Dougherty
Andrew Dougherty playing cards are highly sought after by collectors due to their historical significance, intricate designs, and scarcity, making them both collectible and immensely valuable in the world of card collecting. His brands include, Excelsior, Steamboat, Triplicate, Tally-Ho, Outing, etc.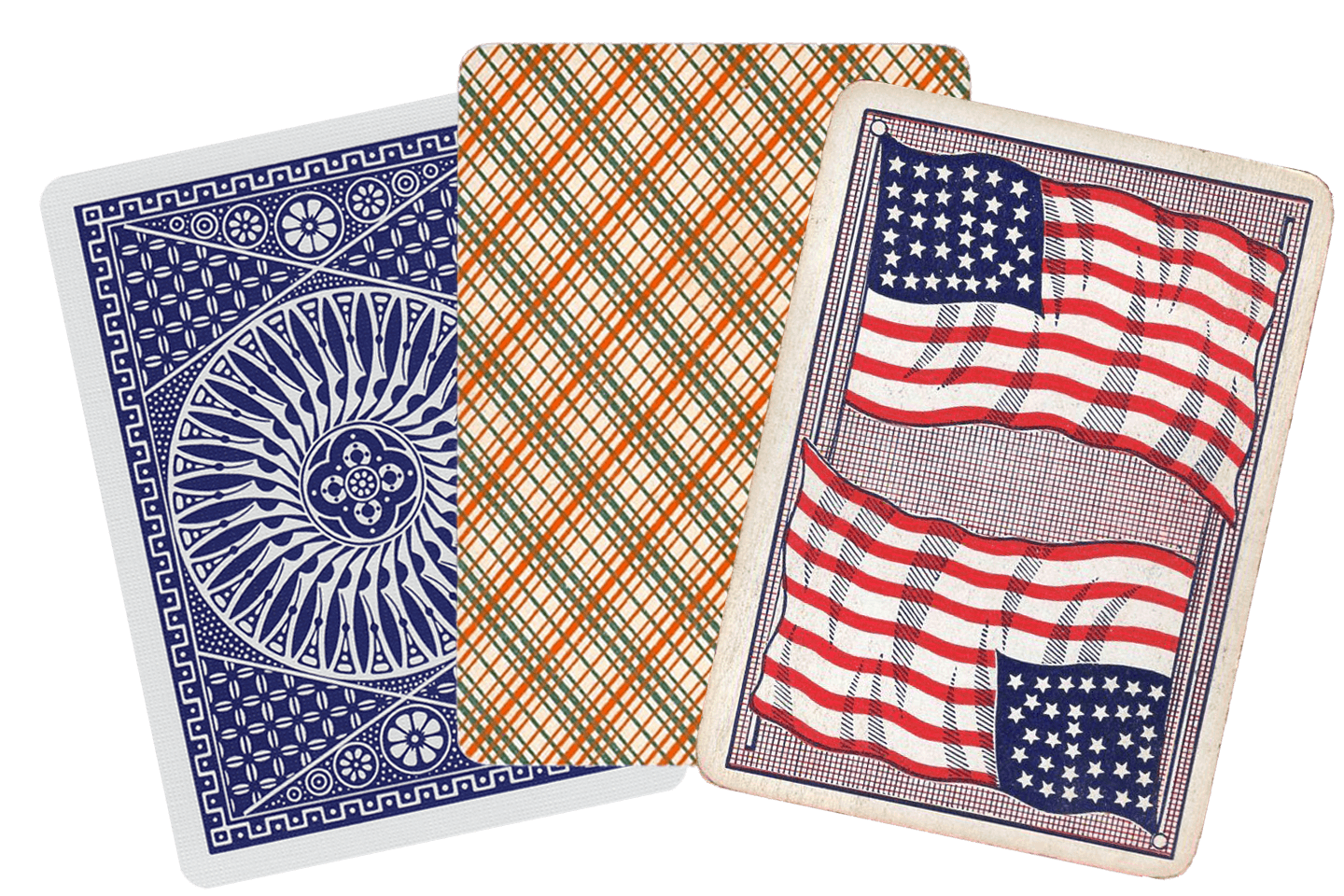 Russell, Morgan & Co.
People collect Russell, Morgan & Co. playing cards for their historical significance, intricate designs, and limited availability, appreciating their aesthetic appeal and potential investment value. These cards allow collectors to preserve a piece of history while indulging in their passion for art, design, and nostalgia. Their brands include, Tigers 101, Congress 606, Bicycle 808, etc. Eventually, in 1894, Russell, Morgan & Co. turned into The United States Playing Card Company.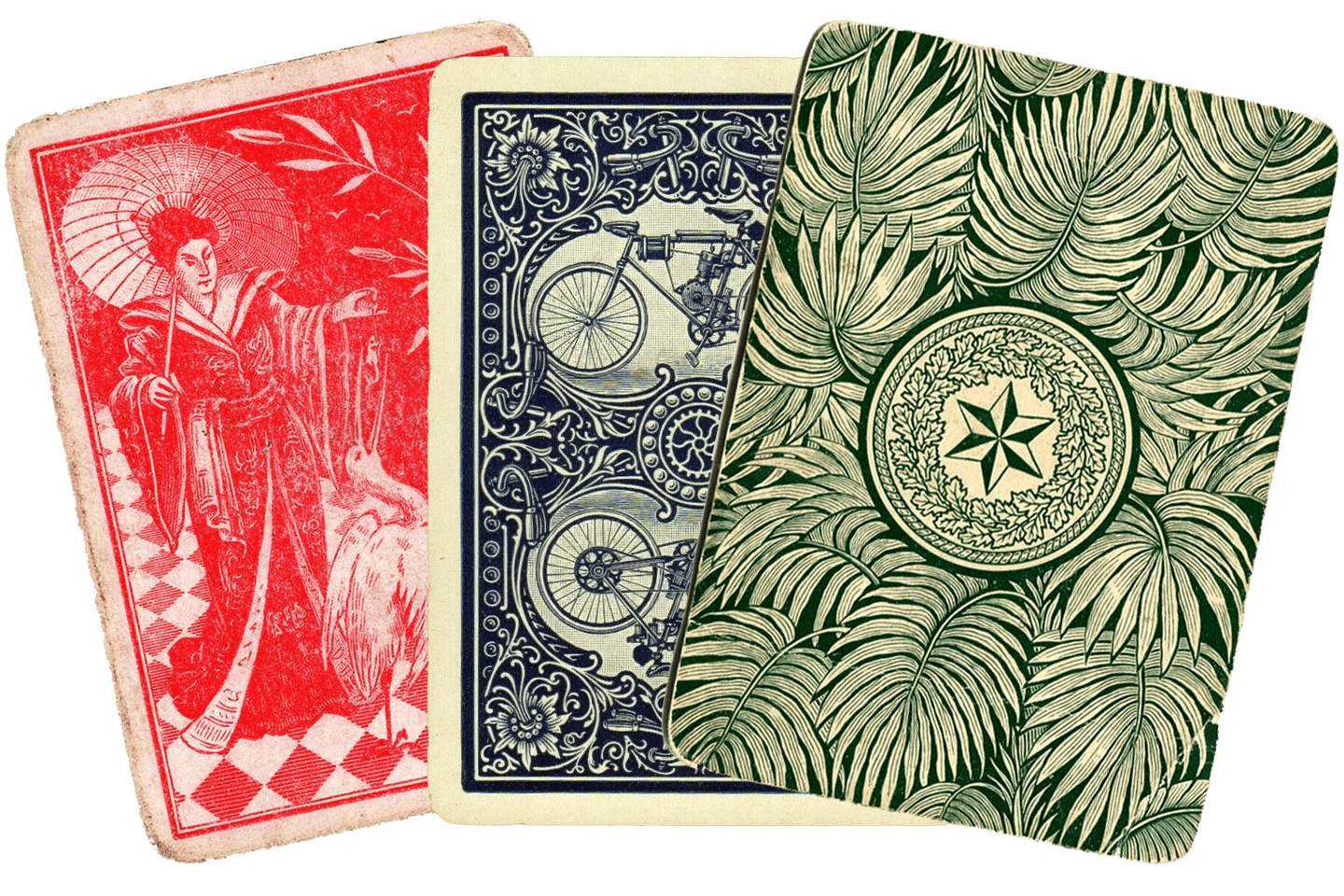 New York Consolidated Card Company
Collecting New York Consolidated Card Company (NYCC) playing cards appeals to enthusiasts due to their unique designs, historical relevance, and association with one of the prominent playing card manufacturers of the late 19th and early 20th centuries. These cards offer collectors the opportunity to delve into a rich legacy while appreciating the intricate artwork and craftsmanship of antique playing cards. Their brands include Bee, Squeezers, Triton, Gem, etc. By the 1930s, NYCC was fully merged with The United States Playing Card Company.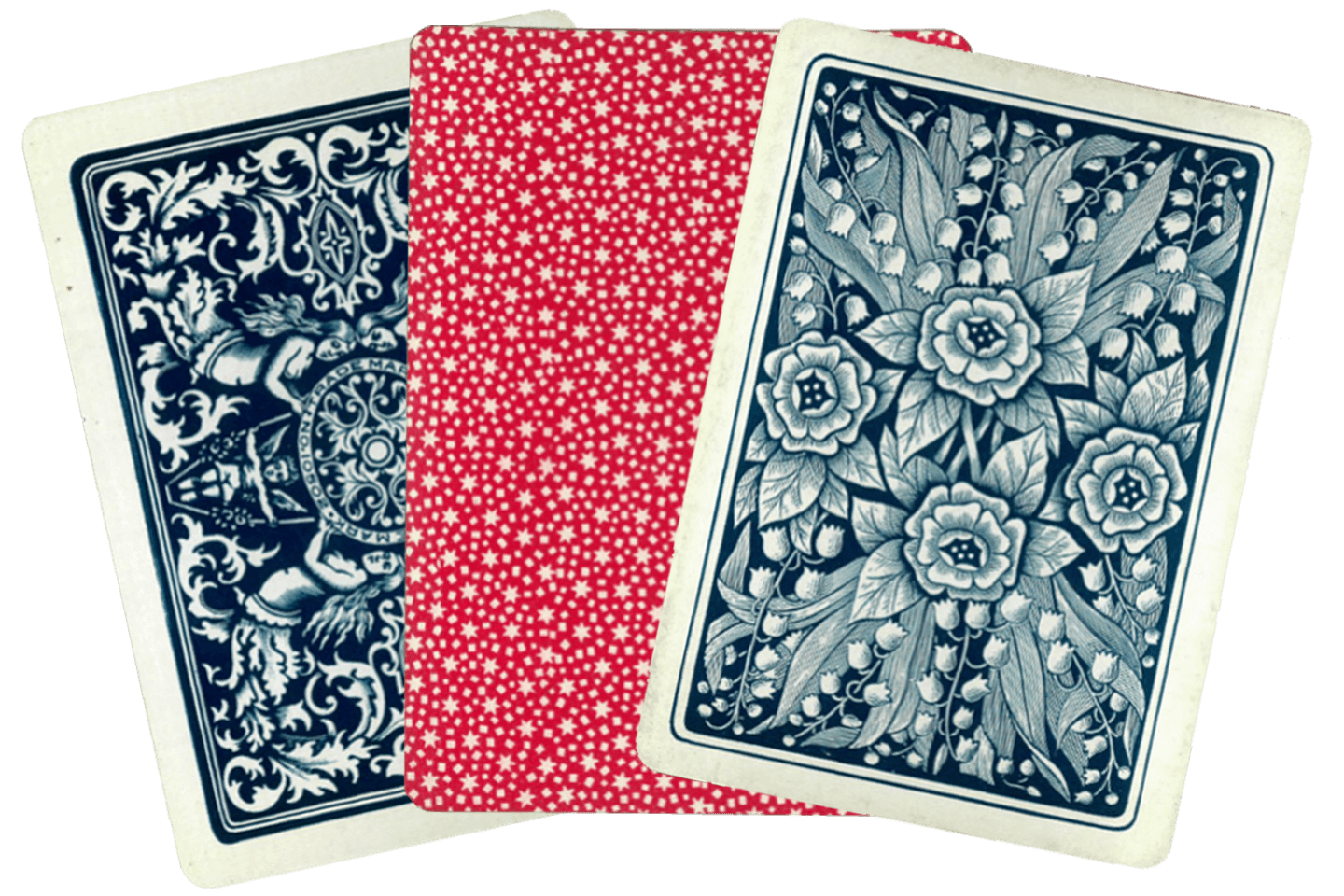 Jerry's Nugget Playing Cards
Jerry's Nugget Playing Cards are legendary in the world of card collecting. Originally printed by United States Playing Card Company in the 1970s for Jerry's Nugget Casino in Las Vegas, these decks gained a cult following due to their exceptional handling and rarity. Today, a single deck of Jerry's Nugget Playing Cards can fetch a substantial price.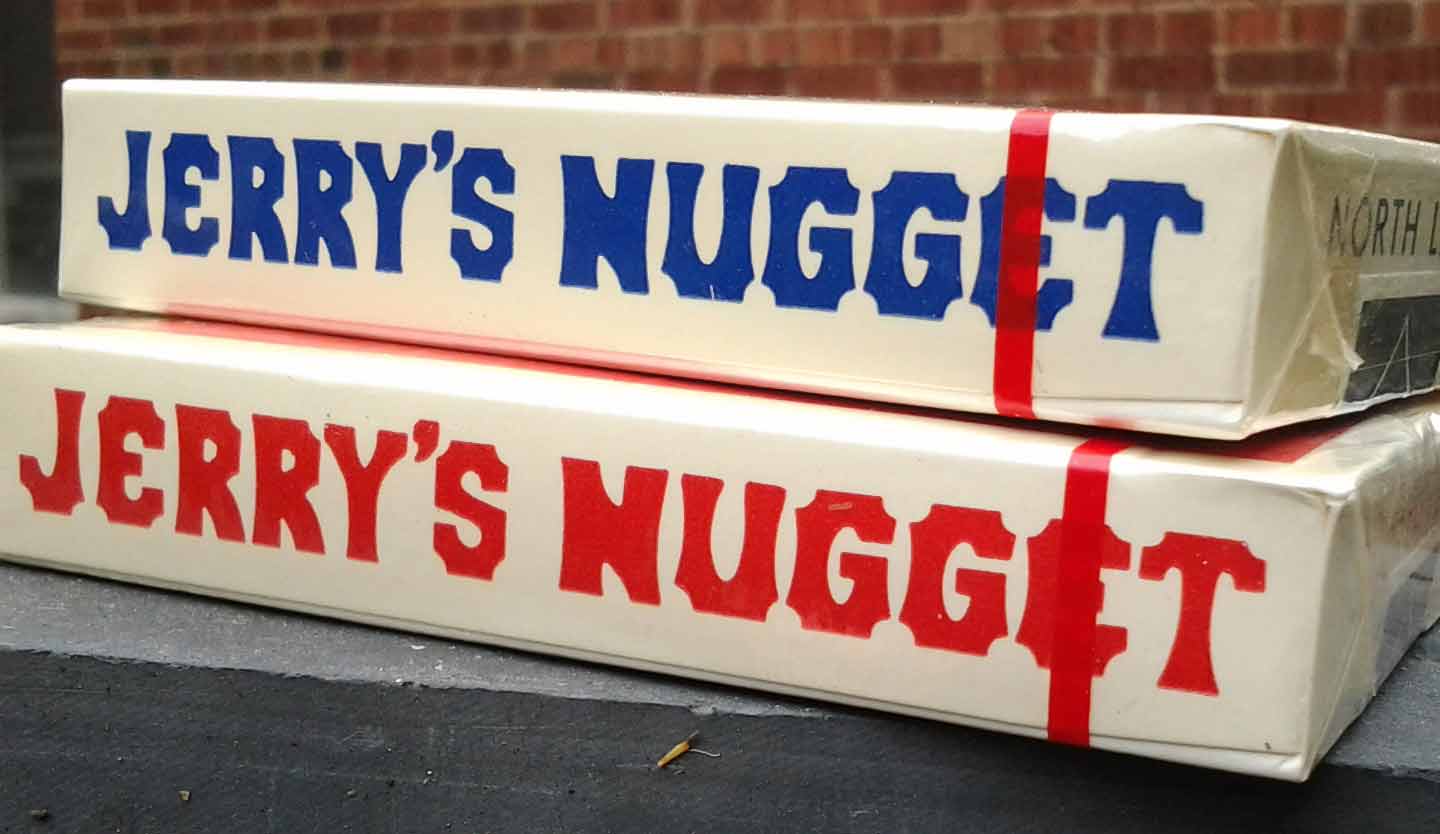 Now that we've explored some high-value playing cards, let's delve into the process of selling old playing cards and how collectors can unlock the hidden value within their collections.
Turning Your Playing Card Collection into Treasure
If you're considering parting ways with some of your playing cards or looking to sell your entire collection, there are a few key steps to follow to ensure you get the best value:
Reseatrch and Evaluation
Begin by conducting thorough research to determine the value of your playing cards. Factors such as rarity, condition, age, and demand all play a role in determining their worth. Online marketplaces, auction platforms, and specialized card-collecting communities like 52 Plus Joker can provide insights into the current market trends.
Presentation and Preservation
To maximize the appeal and value of your playing cards, it's crucial to present them in their best possible condition. Use protective sleeves or cases to prevent damage and showcase their visual appeal. Carat Cases, renowned for their quality and functionality, offer an excellent solution for protecting your prized playing card collection.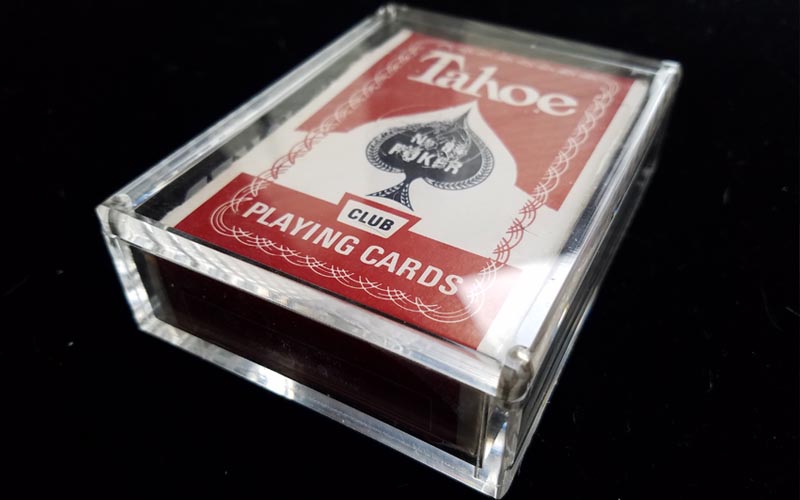 Targeted Selling Platforms
Identify platforms that cater to playing card collectors, such as online marketplaces or forums dedicated to card collecting. These platforms attract enthusiasts who are more likely to recognize and appreciate the value of your collection, increasing the chances of receiving fair offers. Platforms that cater to playing card collectors, such as United Cardists or PlayingCardForum, attract enthusiasts who appreciate the value of your collection.

Now that we've uncovered the process of selling playing cards, let's explore an intriguing question: What is the total value of cards in a deck?
Unveiling the Worth of a Deck of Playing Cards
The value of a standard deck of playing cards might surprise you. While individual cards may not hold significant monetary value, the collective worth of a deck can be intriguing to consider:
Date Your Playing Cards
Mastering the art of dating your playing cards is a skill that can unlock a wealth of knowledge about their origins and historical context. By learning to identify subtle clues such as the design elements, typography, printing techniques, and even the material used, you can estimate the age of a deck with surprising accuracy. This adds a layer of intrigue to your collection and can significantly enhance your understanding of their value in the collector's market.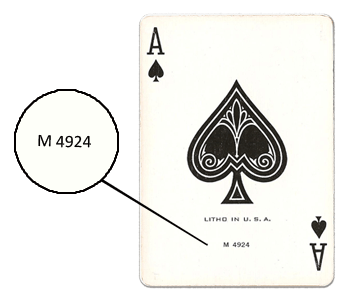 Grade Your Playing Cards
The condition of your playing cards plays a pivotal role in determining their value. Decks that are meticulously maintained, with each card free from creases, tears, or any signs of wear, command a higher price in the collector's market. These pristine decks, untouched by the passage of time or the wear of play, are often seen as treasures, their perfect condition preserving the original artistry and craftsmanship. On the other hand, decks that show signs of use, whether it's faded colors, worn edges, or even missing cards, are typically valued less. While these used decks may hold a certain nostalgic charm or historical significance, their diminished condition often leads to a lower market value. However, it's important to note that rarity and historical value can sometimes outweigh condition, making even a less-than-perfect deck a valuable addition to a collection. Learn about the different grades and how to classify your playing cards.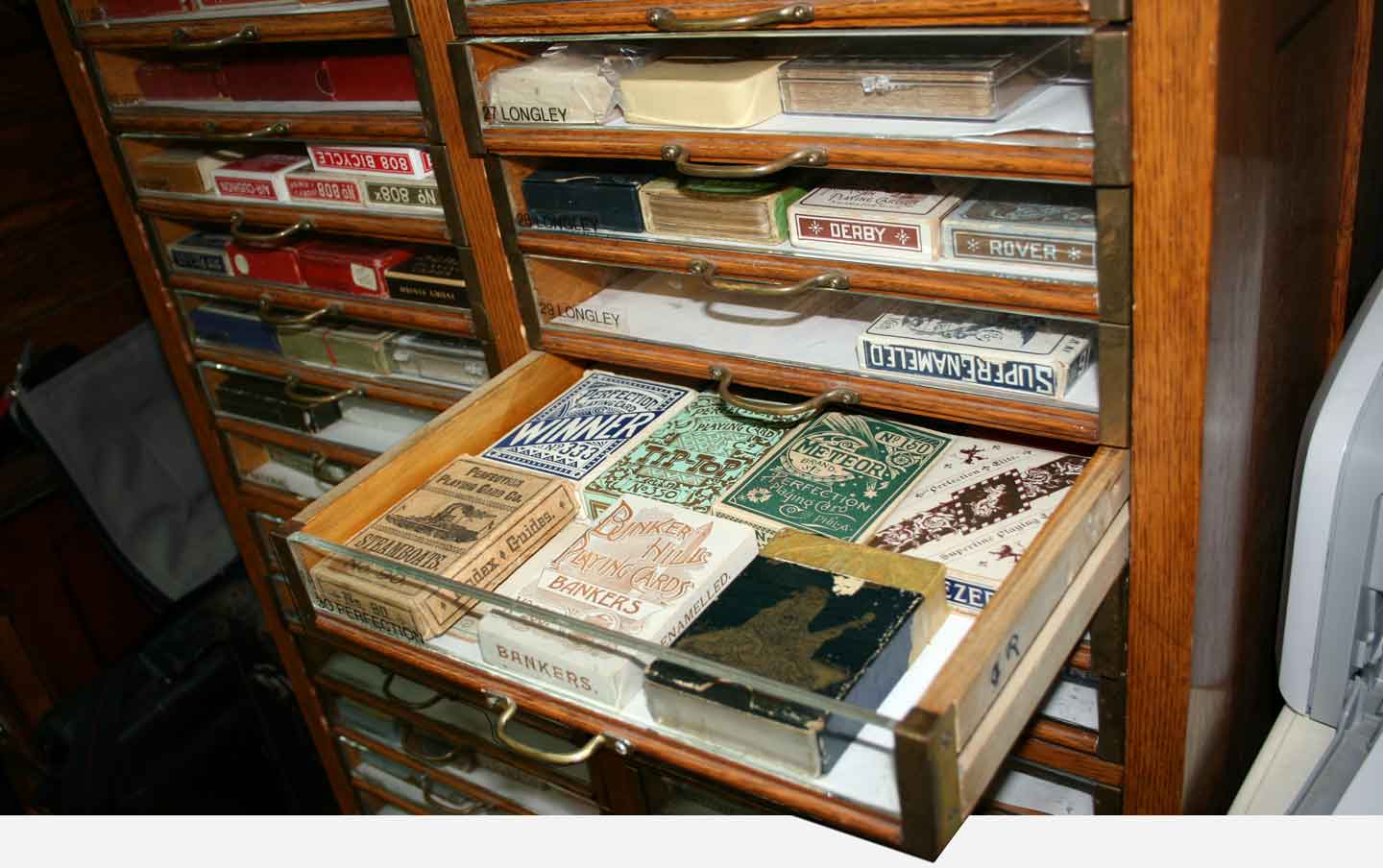 The Fascinating World of Playing Card Collecting Awaits
In this article, we've scratched the surface of the enchanting world of playing card collecting. We explored the allure that draws people to collect decks, unveiled some highly sought-after playing cards, discovered the process of selling old playing cards, and pondered the total value of a deck. Whether you're a seasoned collector or just starting your journey, playing card collecting is filled with endless possibilities and captivating stories. So, why not embrace the curiosity that these rectangular treasures awaken within us and embark on your adventure into playing card collecting?

Remember, each deck holds a tale waiting to be discovered, and the next extraordinary addition to your collection may be just a shuffle away.
Tips for New Collectors
For those just starting their journey into playing card collecting, here are a few quick tips:
Start Small
Begin with affordable decks that catch your eye. As your interest grows, you can start hunting for more exclusive decks.
Learn As Much As You Can
Join card collecting communities, read books about playing cards, and learn about the history and artistry of different decks.
Enjoy Your Journey
The joy of card collecting comes not just from owning rare decks, but also from the thrill of the hunt and the stories behind each card.