Harry Potter Wizard Magician Is Real?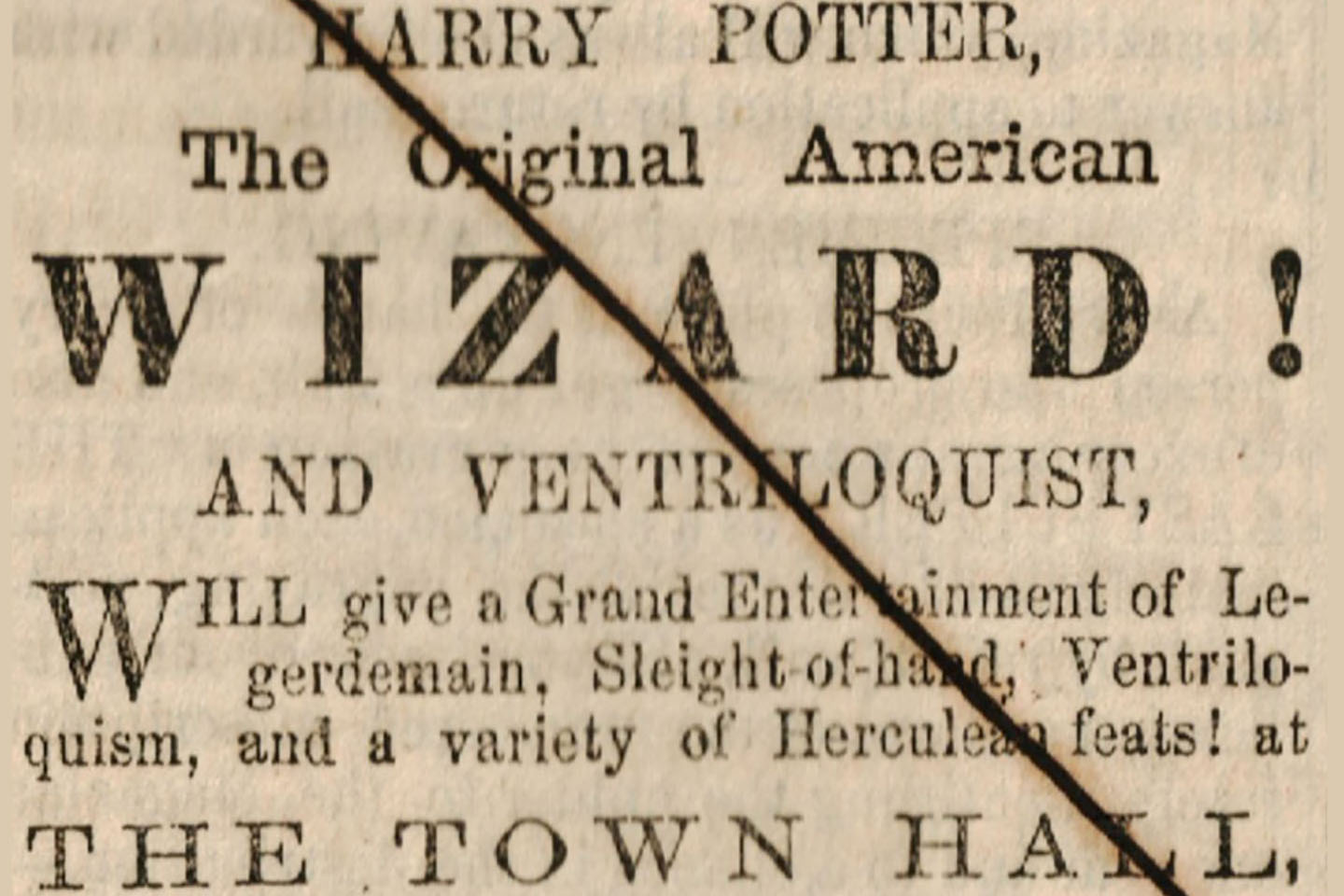 Yes! Harry Potter Wizard Was A Real Magician!
"Does art imitate life? Or does life imitate art?" - Anon.
Researching Magic History
With all this time on my hands, I've been researching magic history for fun. I recently stumbled upon some information that will make you smile. No! It will make you laugh out loud. Then, you'll smile for the rest of the day. As a matter of fact, you might even want to share it with the world the moment you read it.
Trust me. This bit of info is THAT good!
Look Out For Fun
Would you believe me if I told you there was a real-life magician named Harry Potter? It's true! I know, it's too good to be true. But it's real. Look at this Canadian newspaper clipping from the Dundas True Banner and Wentworth Chronicle.

"Harry Potter 'The Original American Wizard' brought his show to the Town Hall of *Dundas, Ontario (Dominion of Canada)." - Original Ad Posted Sunday, May 23rd, 1858
*Dundas, Ontario is now modern-day Hamilton, Ontario (Canada).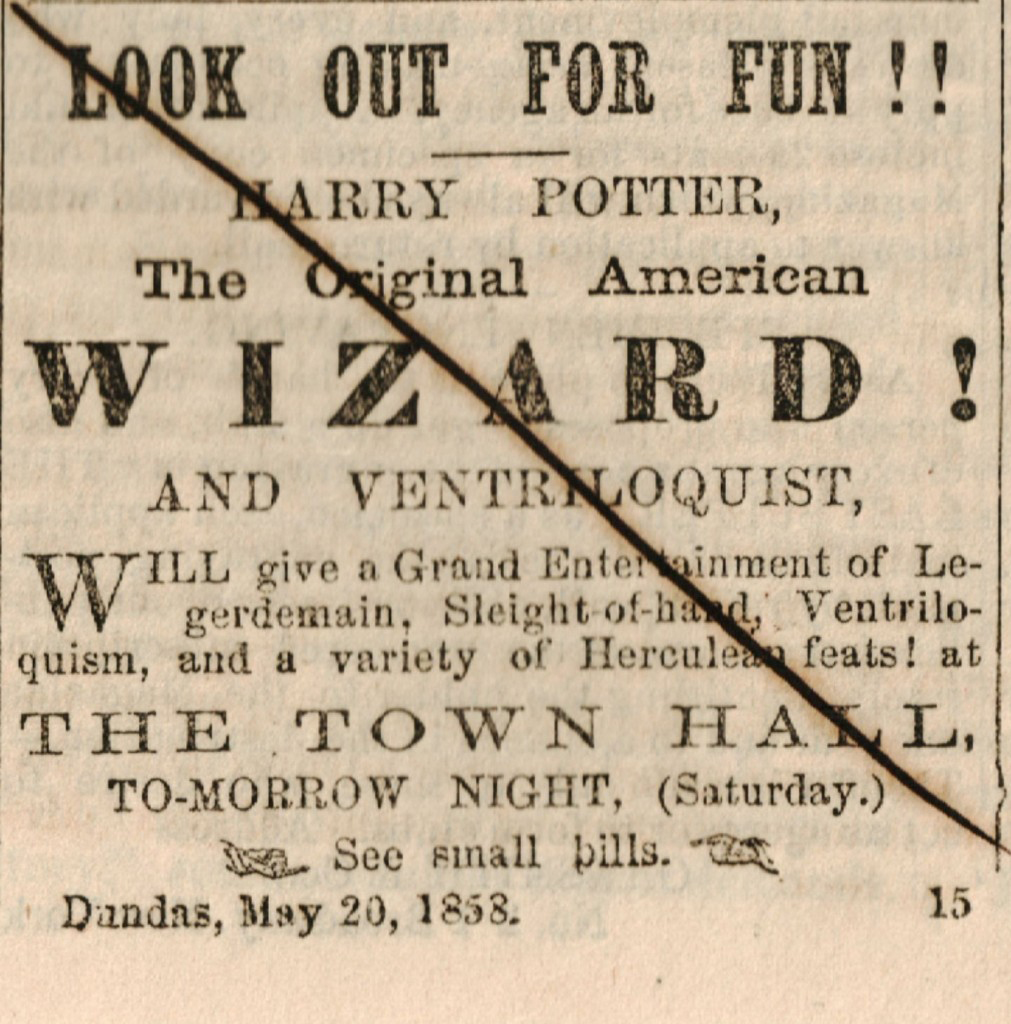 1858 Canadian Advertising for Harry Potter The Wizard Magician.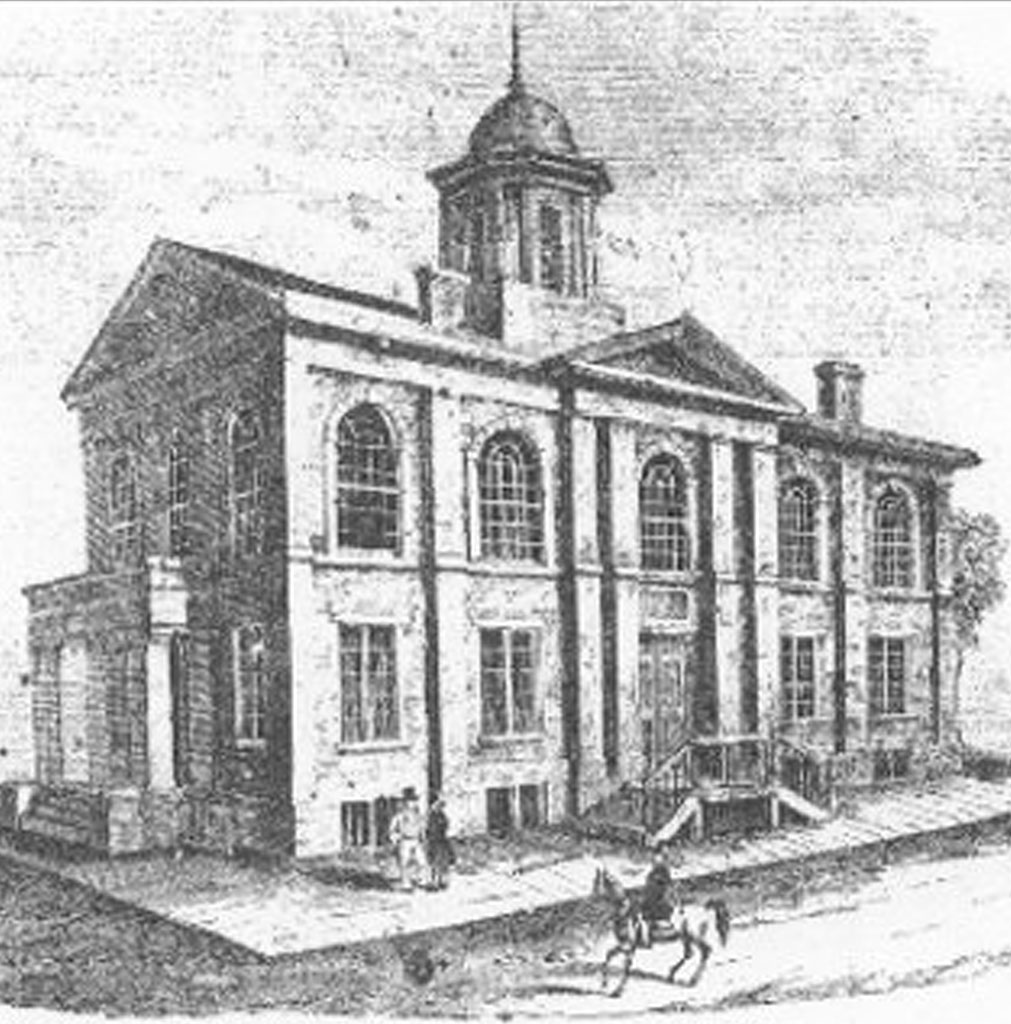 Dundas Town Hall Where Wizard Magician Harry Potter Performed.
It seems Harry Potter's act included:
- Legerdemain
- Sleight-of-hand
- Ventriloquism
and a variety of Herculean feats.
Must of been one hell of a show!
You may find the original source here ...
Originally published on August 28,2015 by Emily Herron, Archives Technician at the Dundas Museum & Archives.