Internet Magic Connections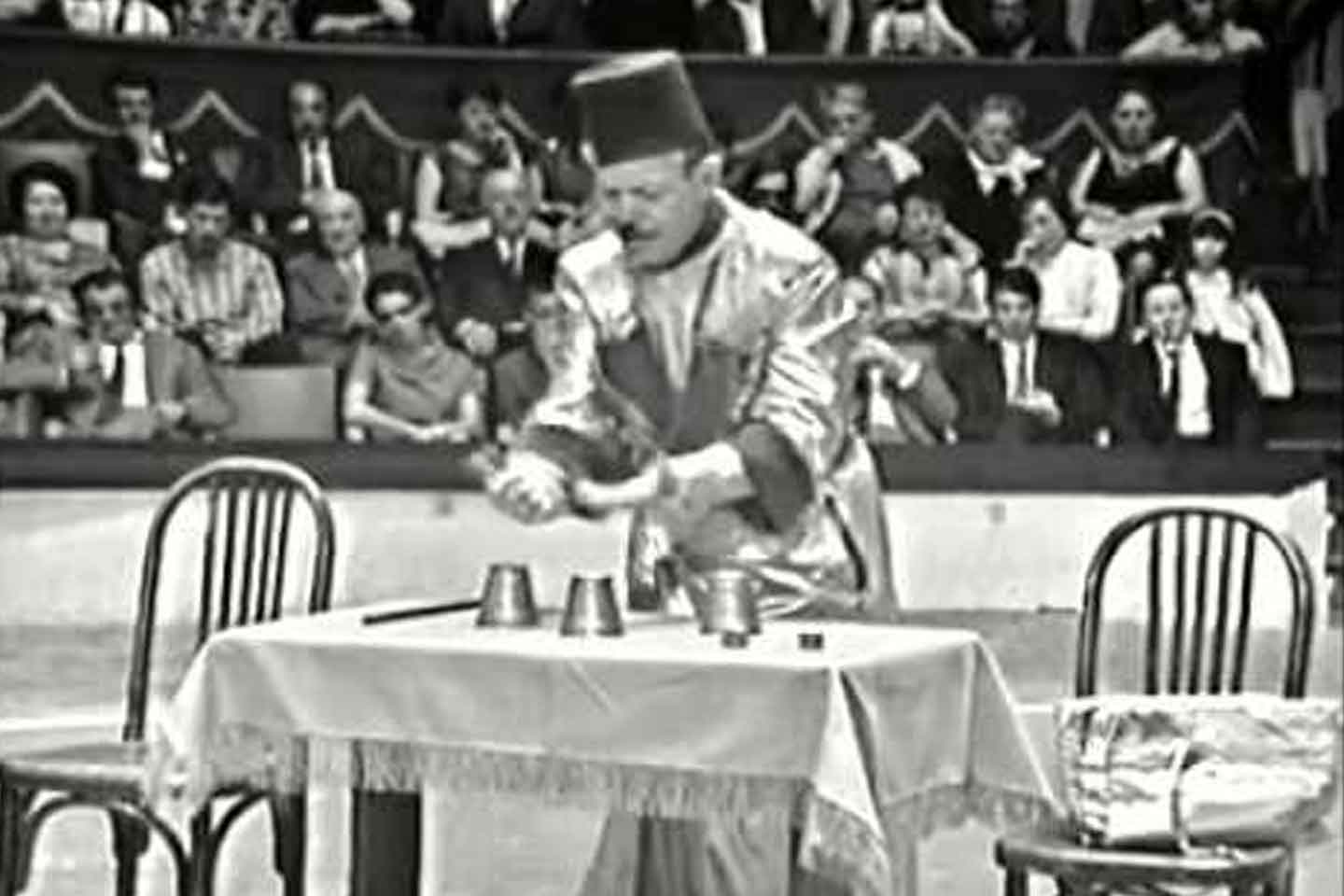 Connections With The Internet
"The real challenge is to focus the debate on the good that this technology produces." - Larry Lessig
The Internet helps me connect with others who share similar interests. These associations force the examination of my thoughts and feelings, and I learn more about myself because of them. This kind of introspection allows my soul to make truthful decisions that guide my life. Recently, something serendipitous and unexpected happened, and I'd like to share my story with you.
Magic Video Blog
After working on a handful of projects using the World Wide Web to spread the art of magic, I conceived of the Magic Video Blog in 2008. With the underlying goal of making the history of magic relevant for an online generation, this free website provides a rich resource for those interested in our art. To breathe life into this project, I sifted through thousands of magic videos to find the strongest performances, culled an enormous amount of historical information, and consolidated everything in one location.
Gali Gali The Egyptian Magician
The Magic Video Blog contains hundreds of videos; if you look around long enough, you will come across the famed Egyptian magician, Luxor Gali Gali (Mahgoub Mohammed Hanafi.) In the brief snippet shown, Gali Gali performs his most influential piece of magic – the Cups and Balls, ending with the production of several live baby chickens as a finale (as seen below).
And it begins...
On June 14, 2009, Mariam submitted a comment under the Gali Gali video on the Magic Video Blog.
"Hi. I really don't know who found that video, but whoever they are, I'm very thankful and happy to see it. For a long time I have been looking all over the net to find any pictures or videos for Mr. Mahgoub Mohammed Hanafi because he is my great grandfather. I would very much love to see more things about him if they are available. And thanks a lot for sharing this video. It brought me lots of memories."
Nabil Abu Elmagd, a second great grand relative, posted a similar sentiment beneath Mariam's comments four days later. She must have shared the video with her family and friends. They were both particularly excellent remarks, but I paid them no attention.

Six months later, on January 10, 2010, another post appeared. This time, Martin Hanafi left the following sentiments.
"Thank you for finding Mahgoub Mohammed Hanafi. This is the first time that I have seen my uncle in a show. I only had pictures of him. My father was a magician, too, and this video above was my father's act (Ahmed Mohammed Hanafi). He was born in Port Said in 1911. Mahgoub Mohammed Hanafi was the seventh generation and my father was the last. Once again, thank you for putting this video on the net."
Again, highly interesting, but no one could imagine the immensity of things to come. Two years passed; on September 2, 2012, everything culminated with one comment from Samira.
"I am pleased with the upload as well; I am the daughter of Ahmed Mohammed Hanafi. I was born in 1957 in The Netherlands, The Hague, and I still want to know where my father died and where he is buried. Can anyone help? Thank you in advance!"
We have a bonafide Nancy Drew mystery on our hands! Before I could respond, Samira found my email and sent me a private communiqué.
"Dear Mr. Asher – I have posted a comment on a video you uploaded a few years ago of Luxor Gali Gali. I am fifty five years young, and still don't know where my father, Ahmed Mohammed Hanafi, is buried. I tried to find Martin Hanafi on the Web without result. This is the reason I posted my comment – a shot in the dark. With kind regards – Samira Endt, Amsterdam, The Netherlands."
Connecting Feels Magical
Fortunately, both of my parents played an active role in my childhood. But as I read these messages, I could not help but imagine having had a different kind of experience, disconnected from family and history, and learning about relatives, piece by piece, from strangers on the Internet. It seemed only fitting to help these people in any way I could. I gathered the emails of those family members who left comments and passed the information to Samira, requesting that she keep me abreast of the search.

A few days later, on the morning of September 6, 2012, I awoke to the following reply.
"Dear Lee – This morning I received an email from Martin Koch (Hanafi) and he told me exactly where and when our father died and is buried. I thought Germany or Egypt, but of all places, he's in The Netherlands! Furthermore, I will meet Martin in person soon. I'm one of approximately eighteen to twenty four half brothers and half sisters spread around the globe. Yah, this father had some magic...I never knew my father (he left us when I was three years old), but I did see him perform when I was sixteen. Amazing! Now I can close the cycle. Thanks to you and all who sent information at the speed of light."
Savor this simple pleasure with me for a few moments because life often does not provide us this opportunity. Samira found her late father and, in addition, many siblings she never knew existed. I discovered that a simple collection of videos created to further magic and magicians performed services well beyond the scope of its original design.

Ultimately, these unintended consequences remind me of how the Internet has the remarkable ability to draw together people with similar interests. By directly participating in projects like the Magic Video Blog and helping to reunite Gali Gali's estranged family, I, too, take small steps closer to connecting with who I am and where I am headed.
You may also find this article...
Originally published in M-U-M Magazine (MAY 2013).