Amazing Magicians Tv Show
THE MAGIC WORDS
"Is there a magic phrase that opens doors, causes opportunity to knock, and makes people happy?" - Anon.
Yes, and you're learning it right now. Literally! One of the most excellent tricks in your arsenal of skills is utilizing a rule-of-thumb from improvisational comedy called "Yes, and...".

Wikipedia explains that a participant accepts what another participant states ("yes"), then expand on that line of thinking ("and"). Simply put, it keeps a conversation progressing while escalating some form of action.
Subsequently, the conversation moves forward with the words "Yes, and" when added to the front of each statement. These two words easily keep ideas flowing. Try it for yourself.

Without a doubt, it's truly a magical phrase! So much so, I'm going to share a personal story that wouldn't have been possible without the words YES, AND.
CHINA CALLS
Mid-afternoon on Tuesday, August 15th, 2017, my phone vibrates with a message from my Chinese friend Joe Deng. He's texting all the way from Shanghai, China.
JOE: "Lee, I need you in China next week."
LEE: "That's a serious request! Why? What's happening in China next week?"
JOE: "I need you to help consult on a small street style magic TV show for 35 days, starting next week."
LEE: "Okay, let me check my schedule & work it out. Meanwhile, please send everything needed for a visa."
JOE: "Sure. Right away. I look forward to seeing you."
LEE: "Thank you. Hopefully, I'll be standing with you next week!"
Of course, Joe Deng managed to send all the necessary paperwork needed to apply for a visa. The next day, I headed downtown to the Chinese Embassy, handed in my American passport, and paid to expedite the visa process. Believe it or not, I was on a plane headed east by Monday and arrived in Nanjing, China, on Tuesday, exactly one week from when Joe originally made contact.
AN IMPROV RULE-OF-THUMB
For the record, I was walking blindly into this project. Sure, I'd work with innovative consultants who also happened to be close friends, such as Kemin Zhang, Lidden Li, and Yi Long. Plus, I implicitly trust Joe Deng. We've worked a decent amount together. However, consulting on a TV show in a foreign country is still a considerable amount to process.

Therefore, on the flight over, I made a deal with myself. I'd continually use the rule-of-thumb from improvisational comedy "Yes, and...". The goal would always be to keep a conversation progressing while escalating some positive action that directly helps the situation. I could not fail (too much) with this concept in mind.
JIANGSU BROADCASTING CORPORATION (JSBC)
Along with a highly specialized team of other hand-picked magic consultants, our job was to create six episodes of a street-style magic show, and shoot said episodes on location around Nanjing. Jiangsu Broadcasting Corporation (JSBC for short) produced the show. They are the third-largest television station in all of China. It turns out they were also making a much larger twelve episodic grand-scale magic competition reality show with a 50 million dollar budget called Amazing Magicians.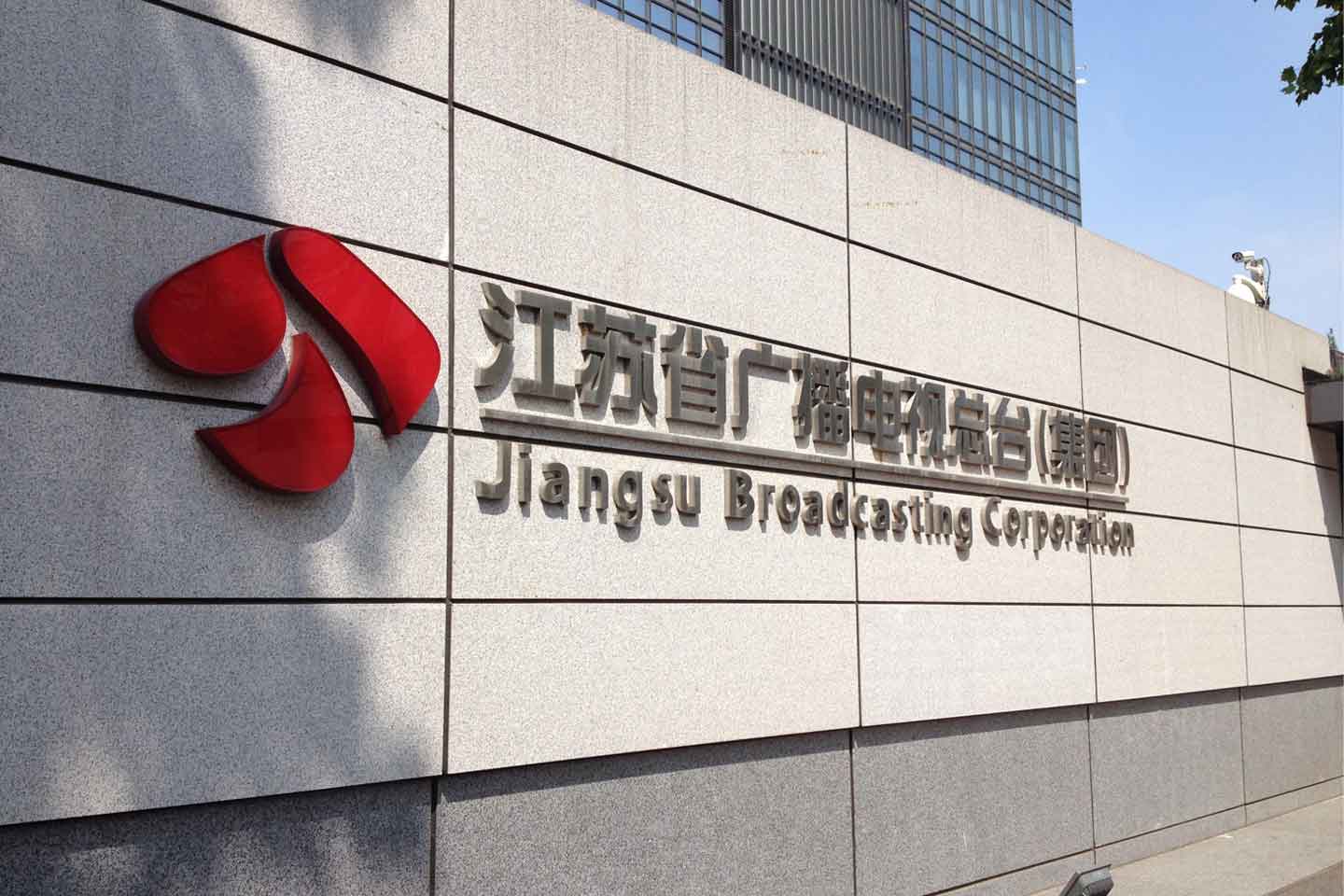 Consequently, it seems our street magic show was a small marketing tool to create awareness for this much larger magic show. Without delay, we jumped right in and started working.
STREET-STYLE MAGIC TV SHOW
Honestly, writing and filming six episodes within five weeks is an impossible task. There were plenty of sleepless nights. Luckily, Joe, Kemin, and some of the other consultants on the team had already created the framework and written the first several episodes before my arrival. That way, we managed to finish crafting the remaining episodes and gain the approval of JSBC management within eight days.

We started shooting immediately. Our filming locations included sound stages outside JSBC, random restaurants, cafés, bookstores, busy streets, malls, art galleries, Universities, and even a heliport. It was an exciting time to watch all our efforts turn into reality without getting too sentimental.

Plus, there's nothing more exhilarating and fulfilling than working together with a group of energetic people who actively seek to achieve a common goal.

This crew was the hardest working crew I've ever had the pleasure of sweating with on set. When a production day would stretch from 12 hours into 18 hours, which happened all the time, not a single person complained or wanted to leave. Everyone took great pride in their work.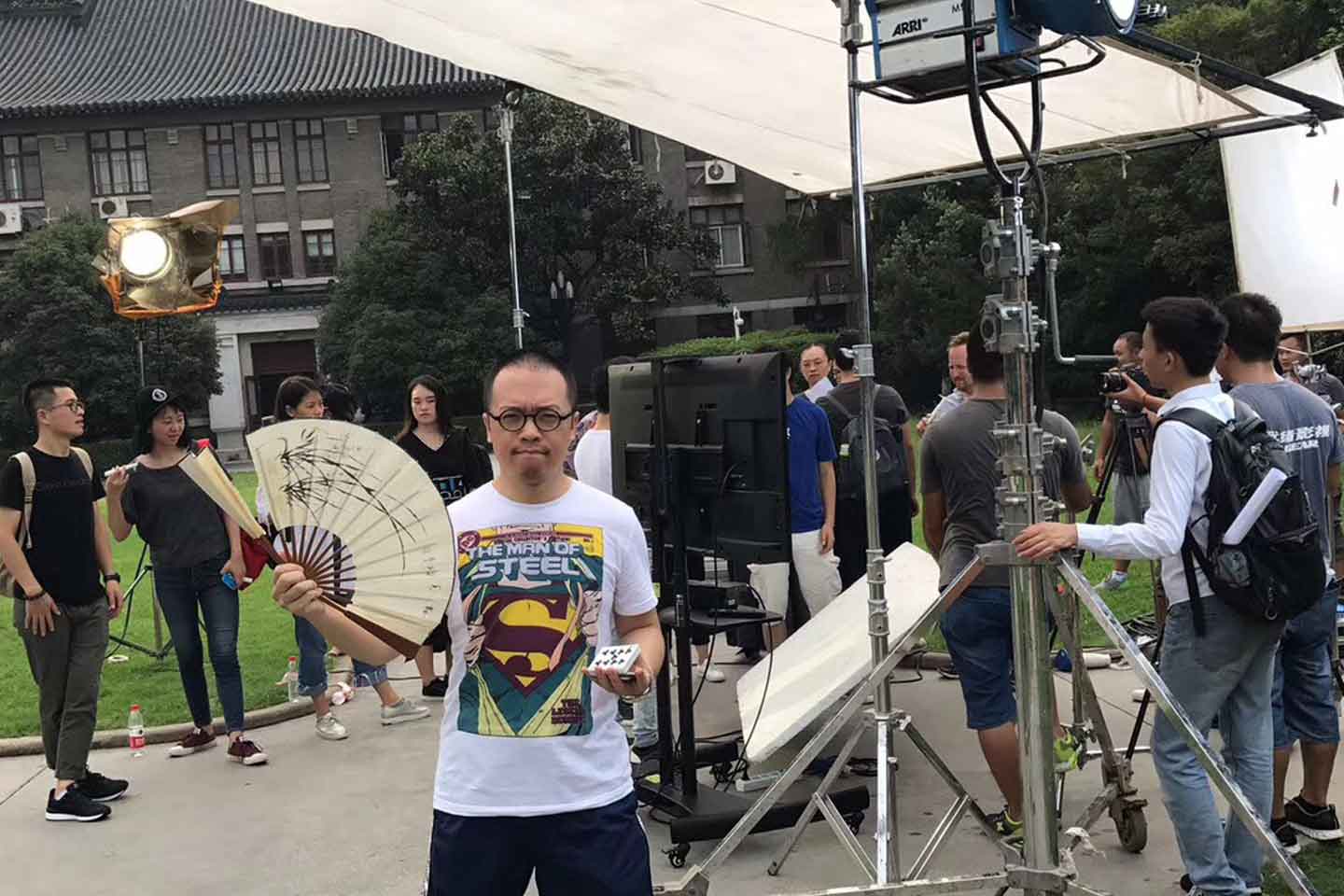 Unfortunately, after completing episode four, JSBC called us all back to the station and indefinitely halted the remaining two episodes. Sadly, it seemed our time was up, and most of our crew needed to switch over to the larger magic show as it was now moving into production. Our street show adventure was officially over.

As a result, with a little less than a week left, my team and I figured we'd spend time around parts of Nanjing that we hadn't seen before or wanted to revisit. However, JSBC had other plans for us.
AMAZING MAGICIANS STUDIO
Producers asked if we'd want to take a peek at their respective studio built from scratch, where their mega magic show Amazing Magicians scheduled to film. It was located about an hour outside of Nanjing on a private movie lot owned by JSBC, in a quaint city named Shiqiu (pronounced SHE-CHEW).

The crew and I agreed (Yes, And...), and JSCB bussed us out to their studio.

We put on face masks upon our arrival and walked into a dusty, massive space where many construction workers were feverishly building a metal framework for an enormous stage and set.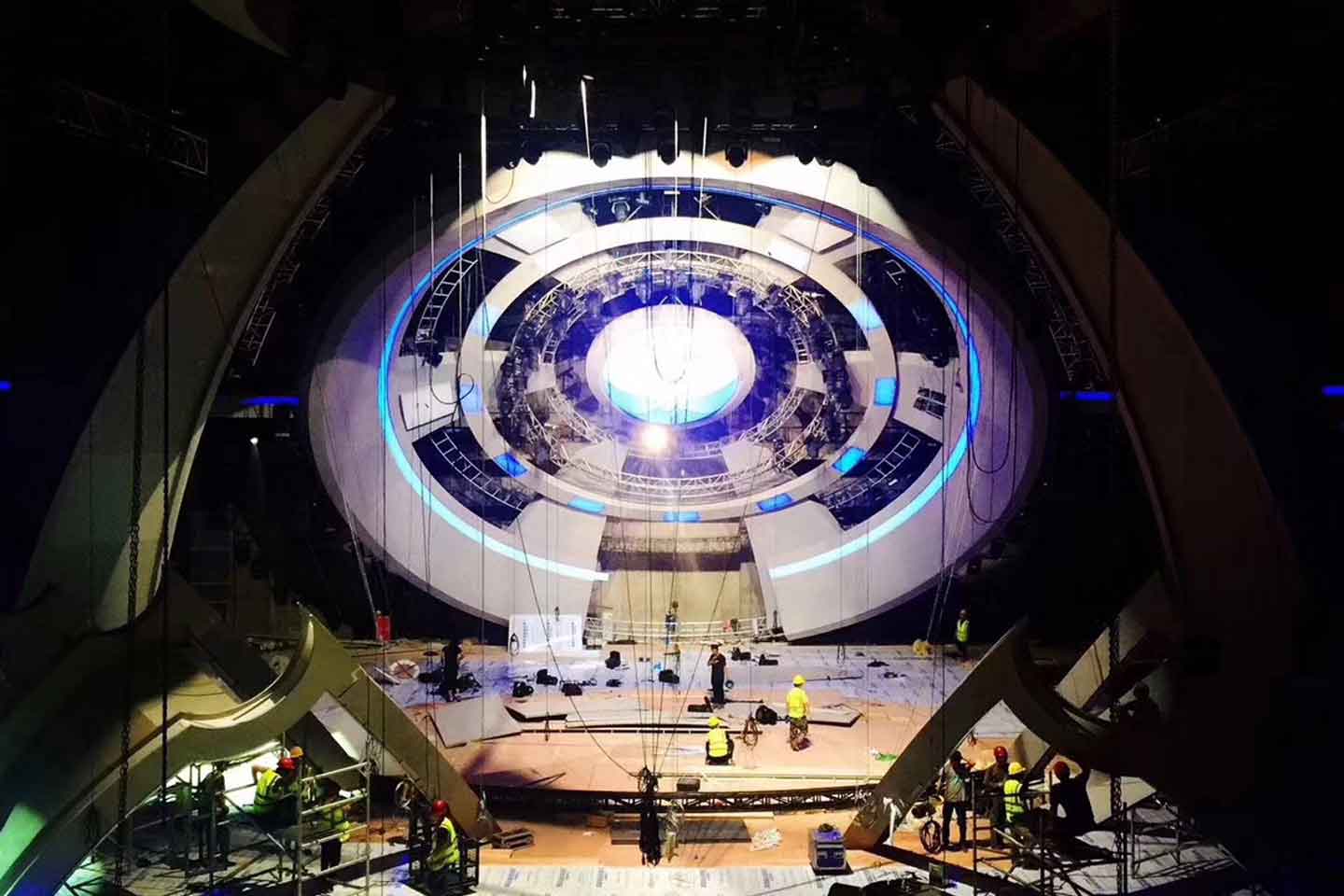 Afterward, they ushered us over to the rehearsal space to meet a handful of the contestants, watch some of their routines and offer informal comments about their magic.

As it turns out, some of these acts also performed on our street show. That made it considerably easier for us to watch and offer suggestions since they knew us and already trusted us. I believe JSBC hoped this was the case in my heart, as subsequently, the next day, they invited our team back to their studio and asked us to help with a few more acts. Yes, and...

We negotiated a new contract and officially signed on to the Amazing Magicians franchise in due time. It seems five weeks just extended itself into three and a half months!
AMAZING MAGICIANS FORMAT
Generally speaking, Amazing Magicians is a twelve-episode grand-scale magic competition reality show with a 50 million dollar budget. Each episode showcases five acts that compete against each other for the top score. The winners from the first six episodes are part of the official Chinese team. The remaining six episodes are about the Chinese team competing against other top acts from around the world such as Japan, Germany, America, Canada, Indonesia, Holland, Russia & Thailand. A truly global competition!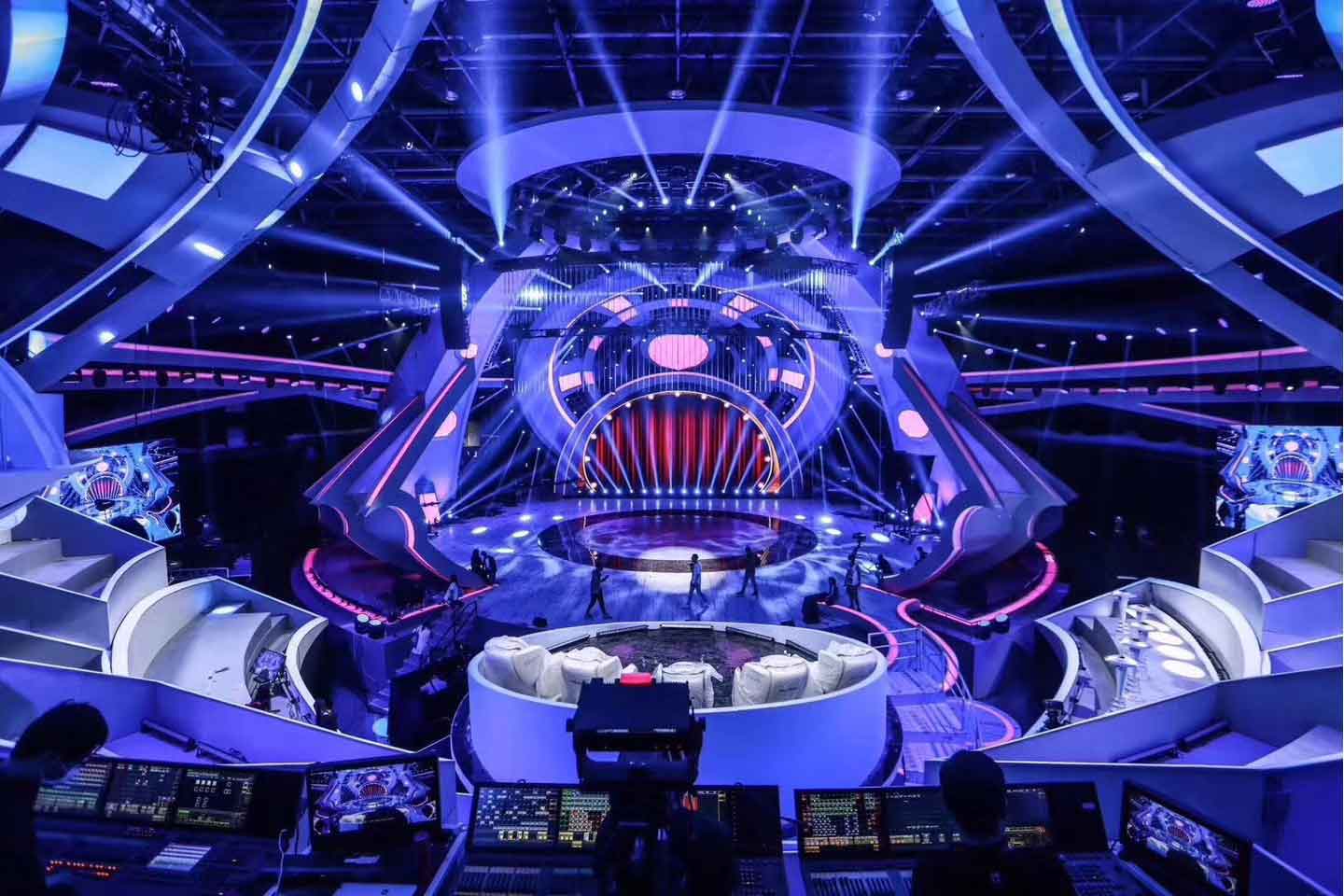 FAN BING BING & THE JUDGES
Have you ever heard of Fan Bing Bing? She's China's most famous movie actress, and it turns out that she adores magic. Therefore, she led a panel of celebrities to watch and judge each act.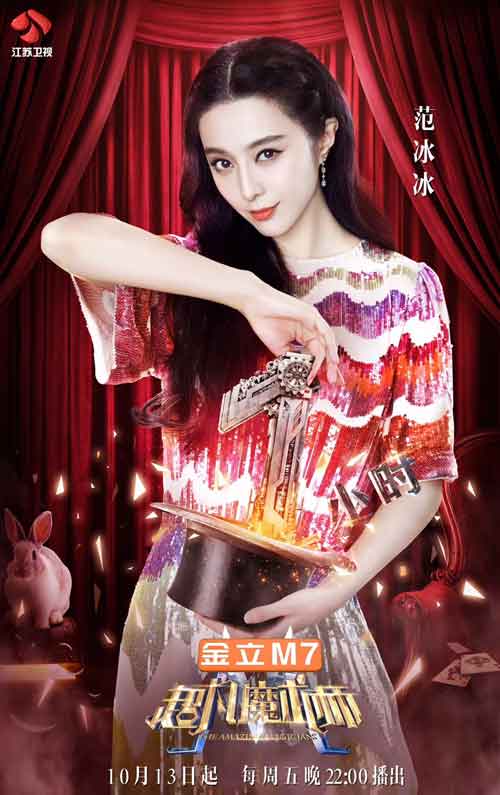 To help, FISM champion and Chinese magic celebrity Juliana Chen was also a judge and guided Fan Bing Bing to understand the art of magic at a deeper level.
AMAZING MAGICIANS SCALE
To explain the scale of this show, let's compare it to the size of Penn & Teller's Fool Us. That's an excellent benchmark.

According to Michael Close, Fool Us films with seven to ten cameras. They also utilize about forty to fifty crew on set at any given time. Of that crew, two of them are magic consultants (including Michael). That's a typical size for an American TV magic production.

In Chinese television, the scale is somewhat larger.

Amazing Magicians filmed with 35 cameras and two hundred crew including over ten magic consultants. And it was the most significant magic production in television history with this size and budget.
WORKING WITH EVERYONE
In and of itself, waking up every single day to solve problems, tweak performances, and keep everything magic-related together was exhilarating. Yet, working with some of the finest minds in magic daily was the true blessing in disguise. Furthermore, interacting with the different teams like art, props, direction, choreography, music, costume & makeup was also an enthralling experience.
THE ULTIMATE YES, AND...
What you're about to read is incredible. There are no other words to describe it.

Just after taping episode five, I received an excellent text from one of the primary producers of Amazing Magicians. JSBC wanted to know if I could be a celebrity magic judge with Juliana Chen & Fan Bing Bing. I'd start on episode seven and judge through the twelfth & final episode. Wow!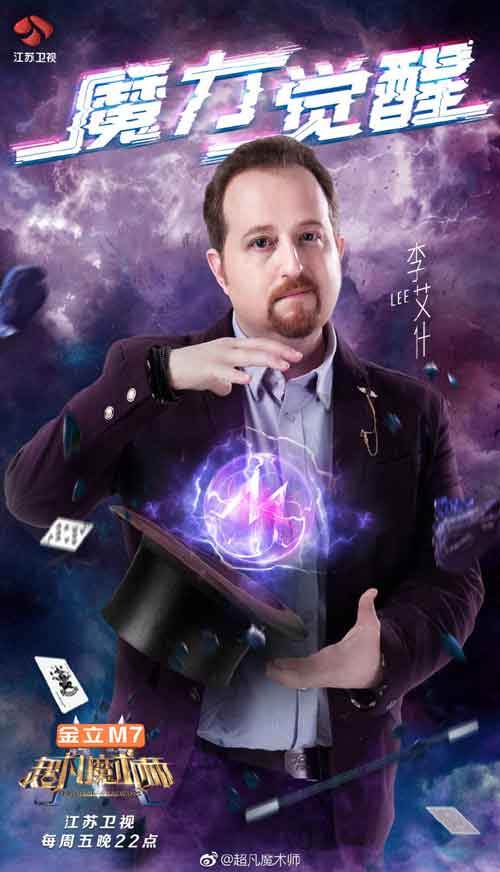 For someone supposed only to be consulting on a 5-week magic street show, which turned into three and a half months, is now morphing into a chance to appear as a judge alongside China's most famous movie actress. My story was one remarkable meteoric rise to the top!

Enthusiastically, I told JSBC, "YES! AND... being a judge on Amazing Magicians is a great honor. I'll do my best to make everyone proud."
HERE COMES THE JUDGE TO TV
I sat with the other celebrities on the judge's podium for six episodes and watched each act compete for their country's high score. Everyone brought their A-game, and each team wanted to win. It would all come down to a battle between the two countries with the most points. After five episodes, those two countries were China & America.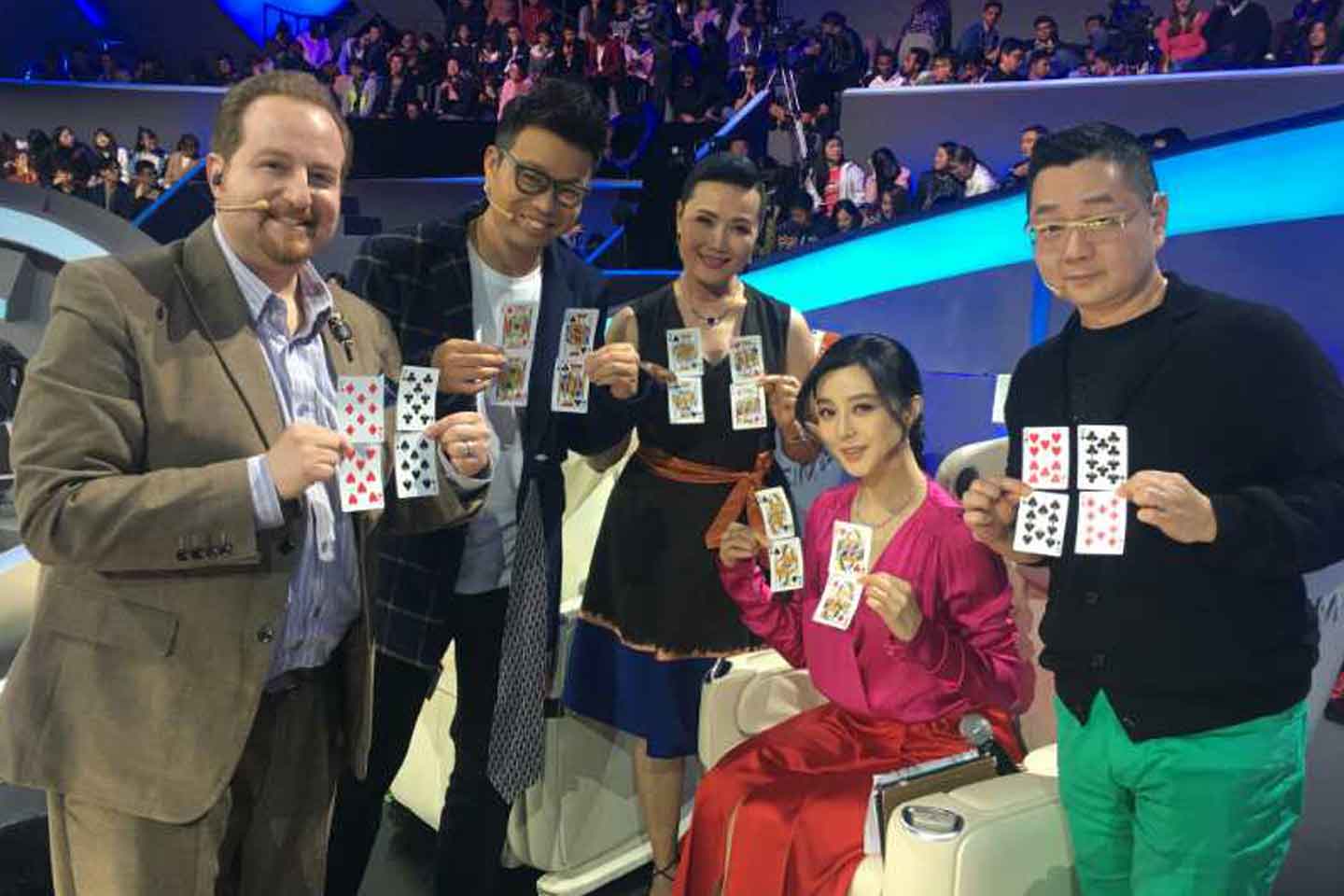 In the end, no matter which country had the most points or which act ruled supreme, the real winner here was magic.
CLOSING THOUGHTS
While I've been a part of many different TV magic productions worldwide, I consider Amazing Magicians the single most exhilarating experience of my professional career. Without a doubt, I arrived home a changed man.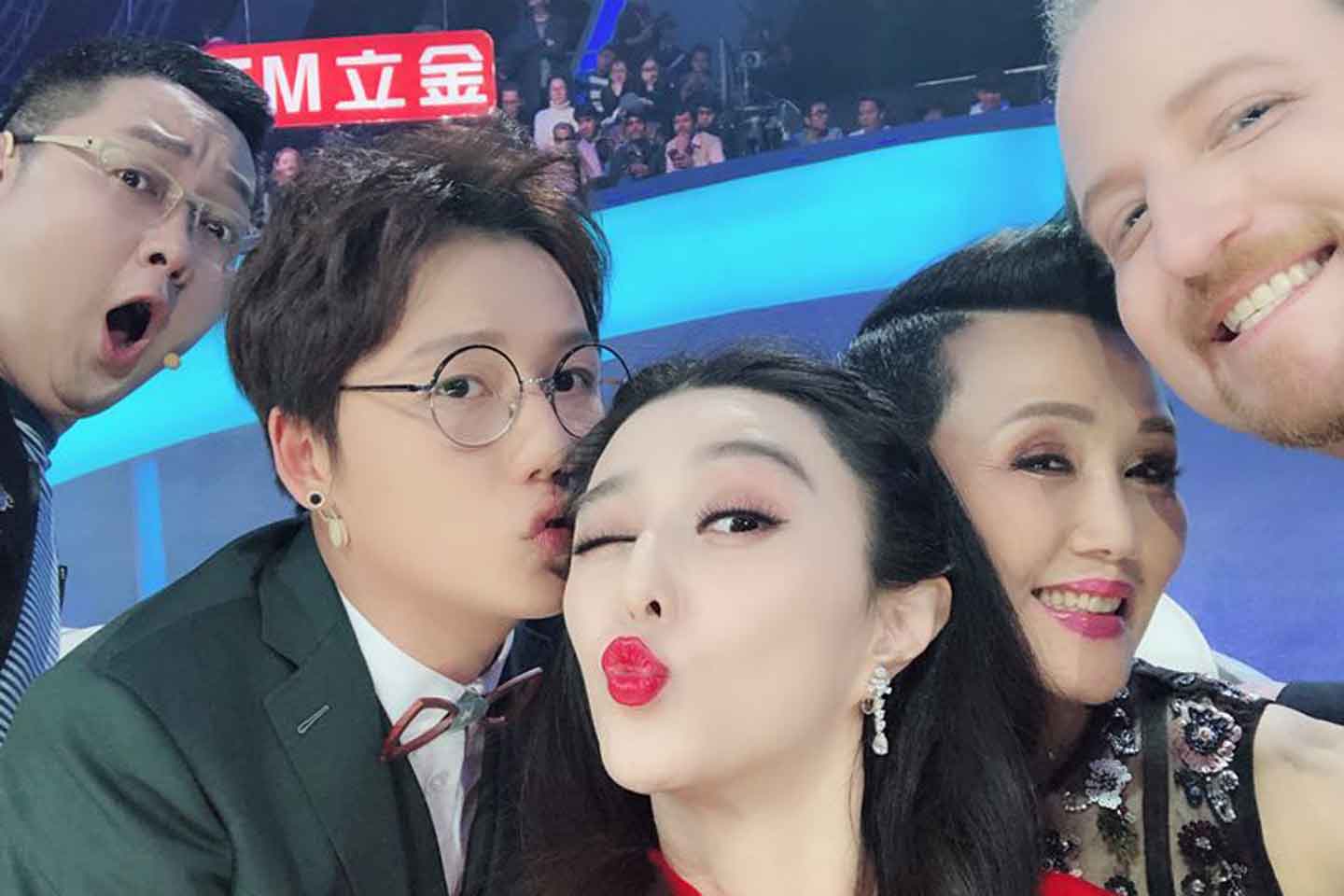 AMAZING MAGICIANS AIRING
Amazing Magicians TV show initially aired November 2017 through January 2018 on Jiangsu Broadcast Corporation Satellite channel in China.