BIBAT. MUSEO FOURNIER DE NAIPES DE ÁLAVA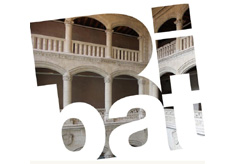 Located in
: Vitoria, Spain
(see map)
Admission
: Free
The collection of playing-cards, xylographic and lithographic plates, contemporary tools, wrappers plus a specialized library which form the Fournier collection was amassed by don Felix Alfaro Fournier, the grandson of the firm's founder, beginning with two decks found in his grandfather's writing desk after his death in 1916.
It was greatly enhanced by the purchase of the Thomas De La Rue collection when it came up for auction at Sotheby's in London in 1970. It has also been enlarged by public donation, both by private individuals & by other playing card manufacturers.
Museo Fournier de Naipes de Álava
In 1984 the Fournier collection was sold to the Provincial Council of Alava, and in 1994 was relocated in the specially renovated and more spacious quarters in the Palacio de Bendaña, a Renaissance palace of the sixteenth century. It contains about 20,000 packs of cards, among other items.
---