Curiosidades Show: Stopping time in the Dominican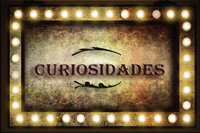 I'd like to share a unique experience with you, a true story that reinforces my belief that you grow and experience the most when you leave your comfort zone. Truth IS a lot stranger than fiction.
Imagine gathering your best friends together, all professional magicians, and taking an entire country by storm.
Well, that's exactly what we did...

Allow me to introduce you to the team:
- Bolivar Bueno
- Wayne Houchin
- Aaron Fisher
- Armando Lucero

- Lee Asher
- Salim Bueno
- Jason Wethington
- Daniel Garcia

- Aaron Shields
- Fran Houchin
- Reggy Barriero


- Dan White



Have you heard of the Curiosidades Show?
Most likely not. Let me explain...

The Curiosidades Show is an intimate experience of magic, illusion and art. Comprised of a highly skilled team of close-up performers, we create and share in the art of magic while presenting a stylish close-up magic show to the public.
Here's the interesting part...
This was all designed for the tiny island of the Dominican Republic. Because there was little to no sleight-of-hand magic on that island, it was an excellent spot for us to create a magic scene -- our perfect vision.

Click on images to enlarge to full size. Click off images to close.
On November 13th, 2010 I traveled to Santo Domingo, Dominican Republic to catch up with the rest of the Curiosidades team so we could give live performances, as well as appear on Dominican television. With 18 live TV spots sprawled over several stations and two theatre shows at the
Teatro Le Fiesta
, all to be performed in a week's time, this was one hectic schedule. Nonetheless, we had been planning this media blitz and show for over six months, and now it was all coming to fruition. But none of us expected or even prepared for what was about to happen.

Three days into our tremendous experience, during the extremely popular daytime show
EL SHOW DEL MEDIO DIA,
the Curiosidades team made history by stopping time -
literally
.

At the group's command, viewers were treated to an extraordinary experience as clocks in the country simultaneously stopped. This miraculous effect has only been attempted once before in the history of the Dominican Republic, when Uri Geller visited the nation in 1976.


Never in my life have I been a part of something so magical!
---
Step 1: Listen to the Podcast



Recently, several of the Curiosidades team came together and recorded an *interview about this specific experience on EL SHOW. Take 45 minutes to hear our wonderful tale told by Wayne Houchin, Aaron Fisher, BJ Bueno and me.
*Some language may be inappropriate for listeners under 13.

Step 2: Watch the final unedited 8:41 minutes

When you're finished listening to this interview, take a moment to watch the video directly beneath. This is the final nine minutes of unedited footage showing the Curiosidades team as we stopped time on National Television.




For more information about the Curiosidades Show, please visit our official website.